TYEKON RESEARCH is here to provide the Q1 Journal publication help for almost all research domains. TYEKON RESEARCH holds the list of q1, q2, q3, and q4 journals and the suitable journal's impact factors as well. We help you in Q1 journal publication in computer science, mathematics, chemistry, civil engineering, material science, management, environmental science, electrical engineering, physics, and more. Here with TYEKON RESEARCH you will be getting the procedure for how to publish in Q1 journals. You can get the entire list of journals 2023 from the journal paper publishing team of Tyekon Research.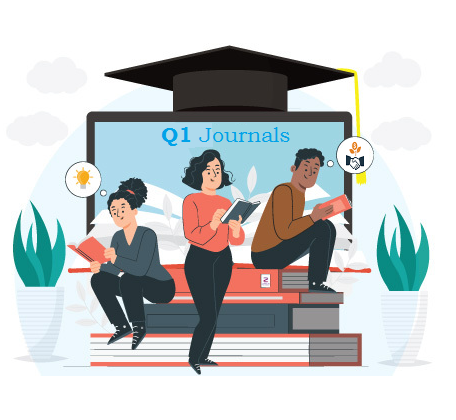 Our team at TYEKON RESEARCH has 10+ years of experience in journal paper publication. We help you to find out suitable journals for your paper publication. We help you in getting the list of q1 nursing journals, q1 dental journals, q1 education journals, q1 medical journals, and much more.
What are actually
Q1 Q2 Q3 Q4

journals?

Here, we have given a clear explanation of what're Q1 Q2 Q3 Q4 journals.
Q1 journals are actually occupied by the top 25% of the entire journals in the list. And similarly, Q2 is occupied by 25-50% of the journals in the group, and Q3 is occupied by 50-75% of the journals. Finally, Q4 is occupied by 75 to 100% of the journals on the list
Why Do You Need TYEKON RESEARCH for
Q1 journal publication?
TYEKON RESEARCH has endless promises for our clients in all the research aspects. Our team also makes sure of various guarantees for our clients. We are specialized in,
TYEKON RESEARCH has a very fast and easy publication process
We provides manuscript publication in both free & paid journals
We provide numerous offers and discounts for our clients
We are so affordable for our clients
TYEKON RESEARCH also provides journal revision that is free and unlimited revisions and resubmission process for our clients.
And after all these guarantees, you can hire us at any time. We provide free technical discussions for our clients.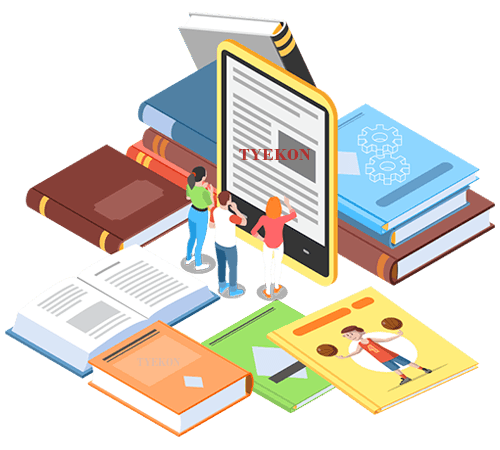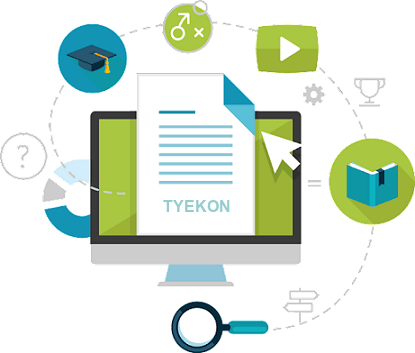 STEPS WE FOLLOW,

Plagarism-Free Content
Quality Assurance
Journal Adherence
Fast Acceptance
Acceptance Assurance
OUR TYPICAL WORKING FLOW
Our team follows the '10' important steps in our work. They are,
You can place your orders with TYEKON RESEARCH and check your customized price details with experts.

If you are satisfied with our price and you can take a free technical discussion session with journal experts.

TYEKON RESEARCH will ask you to send your paper title and document us.

We start analyzing your paper for its quality. Once it meets the quality level of your paper, then we start suggesting a suitable journal for you.

Once you confirm the journal from your end, we start checking your journal to check whether it meets the journal guidelines or not.

If your paper doesn't meet the journal guidelines, then we advise you to rewrite your paper with the help of experts.

After meeting all the quality standards, we just submit your paper to the journal.

We create a separate username and password and share it with you to track the process from your end.

If there are any corrections, then we undergo a journal revision process & subsequently we process journal resubmission.

We share the acceptance details with you. And we help you with the paper promotion
Why does Your paper gets rejected in
Q-ranked journals?
Getting a research paper rejected by the journal is painful. Unfortunately, it will happen in our academic life. In order to avoid such kind of situation, it is highly important to know the rejection factors of the journal.
There are several reasons for paper rejection. They are,
Poor organization of the research paper
Poor quality of the research paper
Your research paper may fail to meet the journal's aim & scope.
Your paper may lack originality and significance
There may be more flaws in the research design and its flow.
Lack of strong supporting evidence for the conclusion that has been reached.
Fail to present the results with proper evidence.
Mismatch with the journal's aim
Inadequate preparation of the research paper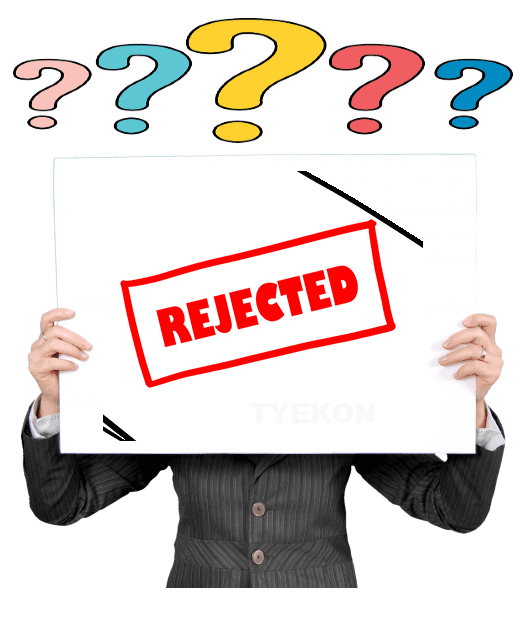 AND THE MISTAKES MAY NOT BE IN YOUR SIDE…
BUT YOUR PAPER GETS REJECTED…

DO YOU KNOW WHY???
It depends on the quality and experience of the journal
Volume of submission
Depends on the decision-making policy of the journal
The editor of the journal may look for something specific at the same time.
The journal may receive more than one research paper on the same research topic.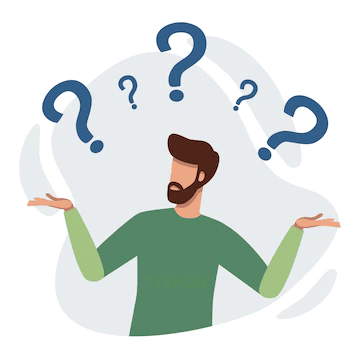 HOW TO AVOID THESE OBSTACLES?
In order to avoid these rejection reasons, you must be aware of all the guidelines of your journal. You should study a lot about your journal. At TYEKON RESEARCH, there are so many journal experts available for various research areas with plenty of research knowledge. So, you can contact us at any time to get the best services for journal paper publication in Q1 Q2 Q3 Q4 journals.
TOP
"10"

BENEFITS OF TYEKON RESEARCH
5.

FREE TECHNICAL DISCUSSION SESSION
8.

FREE & UNLIMITED REVISIONS
9.

HIGH LEVEL OF CONFIDENTIALITY
10.

365 DAYS OF ASSISTANCE