Scopus Indexed Journals
Publication in Scopus indexed journals opens doors to global recognition and collaboration. Your research becomes accessible to researchers, institutions, and libraries worldwide, making a tangible impact on your academic career. Every research journey is unique, and so are the challenges that come with it. Navigating the vast landscape of academic journals can be overwhelming. Tyekon Research, the premier PhD research assistance company helps PhD scholars in the publication process by offering the best and most efficient publication service. Our team of experts assists you in identifying the most suitable Scopus-indexed journals for your research. We will provide the Scopus-indexed journal list and help scholars choose the most suitable journal for their paper publication based on their research goals and domain.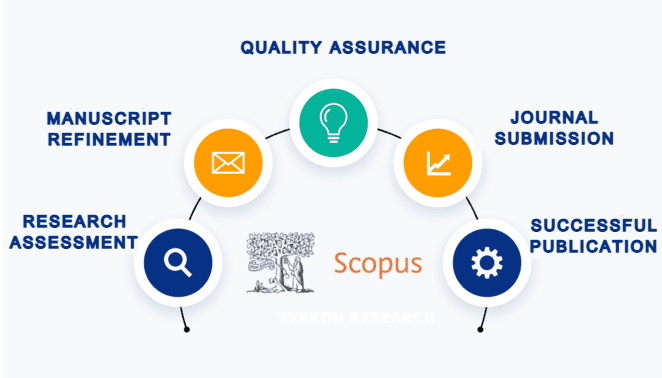 At Tyekon Research, we specialize in providing Scopus-indexed journals 2023 fast publication, ensuring a hassle-free process to quickly publish your research in the Scopus-indexed journal list. Our team assist with free journal publishing and paid journal publishing. Whether you need to publish in paid Scopus-indexed journals or in free Scopus-indexed journals, we are here to provide the best and most reliable publishing service with ongoing support and unlimited revisions. We will be with you throughout the publication process and will manage the journal peer-review revisions and make your paper successfully published in a suitable domain-based prestigious journal.
How To Publish In a Scopus-indexed journal?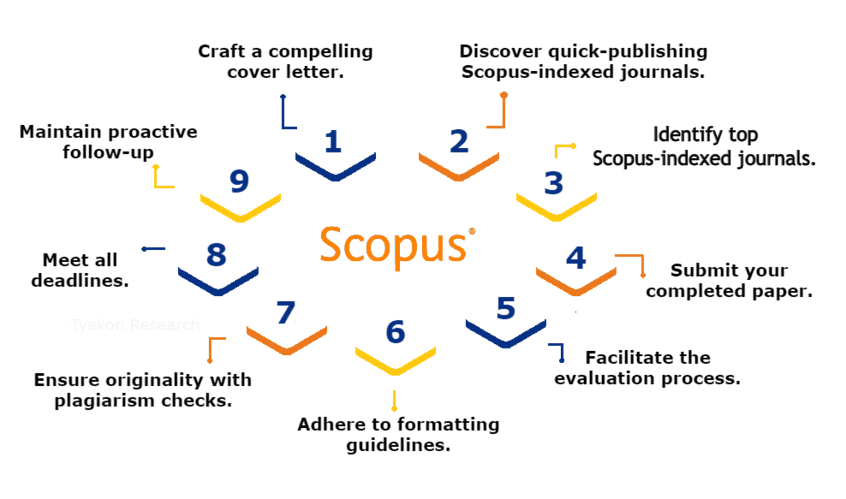 We at Tyekon Research take pride in our team of seasoned professionals who are well-versed in the intricacies of academic publishing in the Scopus-indexed journal list 2022 and the Scopus-indexed journal list 2023. We will help you with writing and publication support for Scopus-indexed journals. We possess a panel of experts with extensive knowledge about Scopus-indexed journal paper publication requirements and guidelines. Our team of professionals are experienced in a wide range of research domains in Scopus-indexed journals in India.
We Guarantee the Following in Our Journal Publication Service
➣ Quality Assurance
➣ Timely Publication
➣ Peer Review Management
➣ Journal Selection Support
➣ Compliance with Journal Guidelines
➣ Revision Assistance
➣ Plagiarism Check
➣ Transparent Communication
➣ Publication Ethical Standards
➣ Satisfaction Guarantee
Get Your Paper Published In Scopus Journals
Why 90% Of Journals Get Rejected?
Many journals have high standards and researchers sometimes submit work that doesn't meet those standards. They might have errors, lack originality or it not fit the journal's focus. Therefore, around 90% of journal submissions get rejected to ensure that only the best, high-quality research is published. Researchers must meet rigorous criteria, such as originality, quality, and relevance, for their work to be accepted. Successful submissions cross stringent standards, showcasing originality, methodological rigour, and relevance. These criteria ensure the publication of only the highest-quality research, reinforcing journals' commitment to excellence and credibility in scholarly publishing. Listed below are the major reasons for rejection of research papers.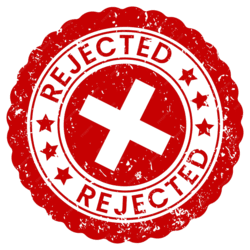 | | |
| --- | --- |
| ❌ Rigorous peer-review process. | ❌ Lack of adherence to citation and referencing guidelines. |
| ❌ Limited publication space. | ❌ Inadequate data presentation or analysis. |
| ❌ High competition for prestigious journals. | ❌ Weak methodology or research design. |
| ❌ Manuscript scope and fit. | ❌ Failure to address previous literature adequately. |
| ❌ Negative reviewer feedback. | ❌ Inconsistent or inconclusive results. |
| ❌ Failure to meet editorial standards. | ❌ Lack of statistical significance. |
| ❌ Emphasis on originality and contribution. | ❌ Poorly written or structured manuscripts. |
| ❌ Ethical issues. | ❌ Misalignment with the journal's focus or objectives. |
| ❌ Language and clarity concerns. | ❌ Insufficient contextualization of the research. |
| ❌ The subjective judgment of editorial boards and reviewers. | ❌ Author conflicts of interest or undisclosed biases. |
Comprehensive Support Throughout The Publication Process
At Tyekon Research, we go beyond just publication assistance; we offer comprehensive support throughout the entire publication process. From refining your manuscript to navigating submission requirements, our dedicated team ensures a seamless journey, enhancing your chances of acceptance and contributing to your scholarly success. Our team of experienced professionals is dedicated to assisting you at every stage of the publication process
📝 Editorial Support
Our expert editors will review and refine your manuscript, ensuring it meets the highest standards of clarity, grammar, and style.
🗒️ Journal Selection
We will help you identify the most suitable Scopus Indexed Journals, increasing your chances of acceptance.
📑 Manuscript Preparation Support
We refine your manuscript to perfection for submission to Scopus Journal, ensuring content structure, formatting and ethical standards.
📁 Submission Assistance
Navigating the submission process can be challenging. Tyekon Research will ensure your submission is complete and meets all journal requirements.
👨 Peer Review Guidance
Our team will assist you in addressing peer reviewer's comments, increasing the likelihood of acceptance.
📤 Publication Support
Whether it's handling publication fees or ensuring a smooth publication process, we handle it smoothly.
Journal Paper Writing And Publication Service
At Tyekon Research, we offer Scopus paper writing services, along with fast publication support. Our team includes skilled journal paper writers and over 250 domain experts who can assist you with journal paper writing across any field. Additionally, we provide comprehensive publication support services for both free and paid journals, ensuring strict adherence to journal guidelines. We guarantee that your paper will be 100% original and free of plagiarism. We ensure the highest quality and accuracy in our publications. Our team of experienced editors and proofreaders will review your paper before it is published. We also provide a comprehensive editorial service to ensure that your paper is flawless and ready for Scopus journal publication. With Tyekon Research by your side, you can achieve the best results in your PhD journey, as we provide reliable assistance and guidance throughout your program.
Worrying About Your Rejected Paper?
No more worries… We can help your paper published in a journal by improving the overall clarity and effectiveness and thus making your research paper journal accepted. Contact us by mailing at enquiry@tyekonresearch.com. We will review your paper and provide a thorough feedback. We will also suggest changes to make your paper more journal-friendly. Finally, we will help you submit your paper to the journal of your choice.
How To Check Scopus Indexed Journals?
We stay updated with the ever-evolving publishing landscape, making it easier for you to check Scopus-indexed journals and leverage this knowledge to help you successfully navigate the complexities of Scopus-indexed journal selection, manuscript preparation, and peer review. Whether you are looking for a list of Scopus-indexed journals 2023 in Excel or a list of Scopus-indexed journals 2023 in PDF, we are here to provide the expertise you need.
01. Visit the Scopus Website

❯❯ Go to the official Scopus website https://www.scopus.com/.

02. Search for Journals

❯❯ Once you reach the Scopus homepage, you will see a search bar. You can start your search there.

03. Use Advanced Search

❯❯ To refine your search for journals, you can click on "Advanced search" next to the search bar.
❯❯ This will provide more options to specify your search criteria.

04. Set Search Filters

❯❯ In the advanced search, you can set filters to narrow down your search.
❯❯ To find a list of Scopus-indexed journals, use filters such as "Source Type" and select "Journals."
❯❯ You can also use keywords to specify your field of interest or the journal you are looking for.

05. View Search Results

❯❯ After entering your search criteria, click the search button.
❯❯ Scopus will generate a list of journals that match your search parameters.

06. Browse or Export the List

❯❯ You can browse the list of journals that appear in the search results.
❯❯ Additionally, you can export the list to view it in various formats, including PDF or CSV, depending on your preferences.

07. Review the Journals

❯❯ Click on individual journals in the list to view their details, including their scope, impact factor and other relevant information.

08. Verify Indexing Status

❯❯ To ensure a journal is currently indexed in Scopus, review the journal's details.
❯❯ Scopus may periodically update its indexed journals, so always confirm the latest information.
Guaranteed Plagiarism-Free Work
At Tyekon Research, we are dedicated to maintaining academic integrity and promoting originality. Delivering plagiarism-free content is of paramount importance to us. In order to ensure this, we use the industry-standard Turnitin plagiarism checker, a cutting-edge tool that allows us to rigorously review each document. This meticulous process guarantees that your research papers, thesis papers, dissertations, and all other academic materials are wholly original, with no unintended content overlap. With HIGS, you can have absolute confidence that your submissions will not only meet the highest academic standards but also preserve the utmost integrity, a crucial aspect of Scopus journal publication.
How We Work?
Our working process is straightforward. We begin by understanding your research needs, then our expert team develops tailored solutions. Rigorous testing and timely delivery ensure your project's success. We offer ongoing support to guarantee your research remains top-notch. Here we have explained our working process in steps.
Step 1: Initial Consultation
We begin with an initial consultation where we get to know your research goals, your specific needs, your research topic, and your desired publication outcomes.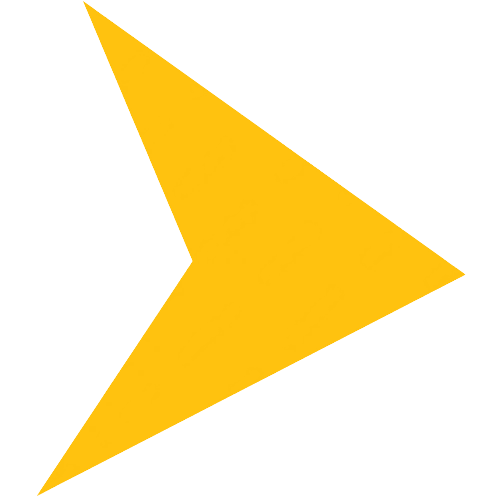 Step 2: Manuscript Evaluation
If you have a manuscript, we evaluate its current state and identify areas that need improvement. If not, we can assist you in creating a research manuscript from scratch.
Step 3: Service Tailoring
Based on your requirements, we tailor our services to match your unique needs. Whether you need manuscript preparation, journal selection, submission assistance or peer review guidance, we customize our support accordingly.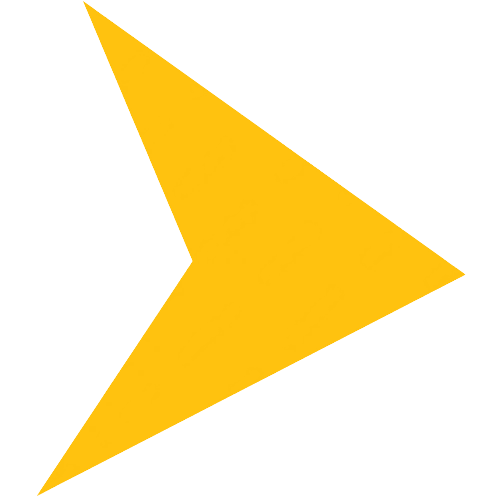 Step 4: Expert Guidance
Throughout the publication process, you will benefit from our team of experts. We provide assistance on content structure, formatting, ethical considerations and more to ensure your research meets the highest standards.
Step 5: Journal Selection
We assist in selecting the most suitable Scopus Indexed Journal for your research, increasing your chances of acceptance. Choosing the right journal for your work is our goal.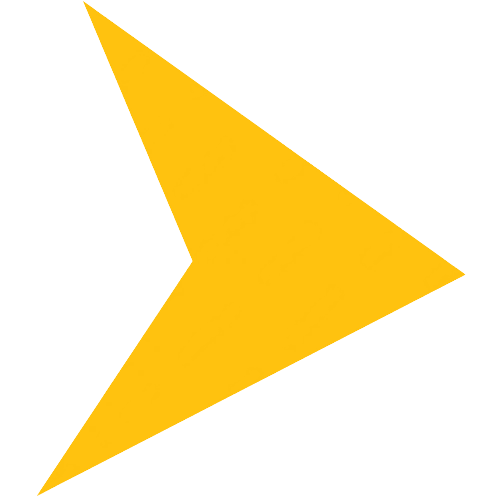 Step 6: Submission Assistance
Navigating the submission process can be complex. We ensure that your submission is complete and complies with all journal requirements, saving you time and effort.
Step 7: Peer Review Support
When your manuscript undergoes peer review, our team helps you address reviewer comments effectively, increasing the likelihood of acceptance.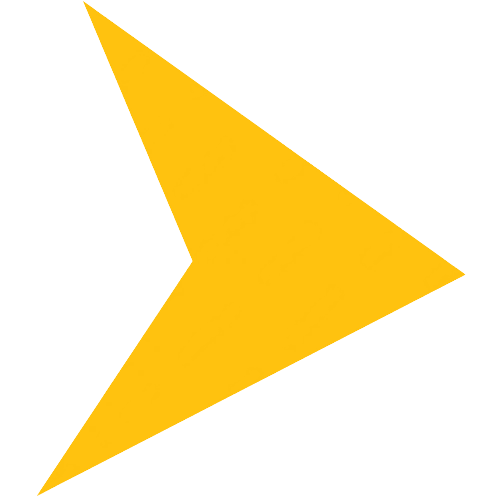 Step 8: Publication Support
We handle publication fees, if applicable, and ensure a smooth publication process, from acceptance to final publication.
Publish Your Papers in Free or Paid Scopus Journals
Tyekon Research offers a comprehensive publication service, catering to diverse academic needs. As part of our commitment to supporting academic research, we provide both free and paid Scopus publication services. The free Scopus publication service is designed to assist scholars in initiating their publication journey, offering guidance and essential resources to streamline the submission process. On the other hand, our paid Scopus publication service encompasses a more comprehensive and personalized approach.
It includes additional features and expert guidance, ensuring a higher level of support throughout the publication process. For those seeking additional support, our paid Scopus publication service ensures a streamlined and comprehensive approach to the publication process, providing enhanced assistance to researchers in their pursuit of academic recognition and impact. With Tyekon Research, you have the flexibility to choose the publication service that aligns with your goals and budget.
Scopus Publication Services by Tyekon Research Across Multidisciplines
At Tyekon Research, our dedicated team of researchers and writers specializes in delivering high-quality research papers across a diverse spectrum of scientific domains indexed by Scopus. We take immense pride in upholding the highest standards of academic integrity and ensuring that our client's research is published in prestigious journal with Scopus index spanning various fields, including
01. Physics
02. Chemistry
03. Biology
04. Computer Science
05. Engineering
06. Environmental Science
07. Materials Science
08. Medicine
09. Biomedical Engineering
10. Nursing
11. Public Health
12. Pharmacology

13. Psychology
14. Sociology
15. Economics
16. Political Science
17. Education
18. Anthropology
19. Finance
20. Marketing
21. Management
22. Accounting
23. Economics
24. Literature

25. History
26. Philosophy
27. Linguistics
28. Arts and Cultural Studies
29. Agriculture
30. Environmental Studies
31. Forestry
32. Renewable Energy
33. Sustainable Development
34. Architecture
35. Urban Planning
36. And More…
Our expertise enables us to provide tailored support to researchers from a wide range of domains, ensuring their groundbreaking work is made accessible to the global scientific community through publication in well-recognized Scopus-indexed journals. We are committed to serving authors in diverse research fields, providing expert assistance customized to their specific areas of study.
Why Choose Tyekon Research?
With a dedicated team of seasoned experts, we provide unparalleled services tailored to your research needs. From meticulous research topic selection and journal paper writing to research paper publication in appropriate journals, we are committed to elevating your PhD academic endeavours and ensuring success at every step.
Personalized Guidance
Our services are customized to align with your specific needs, ensuring a personalized and tailored experience throughout your publication journey.
Proven Excellence
With an impressive track record of successful publications in Scopus Indexed Journals across a wide range of disciplines, we have consistently delivered exceptional results.
Comprehensive Support
From manuscript preparation to successful publication, Tyekon Research provides a comprehensive suite of services that covers every aspect of your academic journey.
World-Class Expertise
We are an experienced team of researchers and academics who possess a deep understanding of academic publishing. We guide your research towards publication excellence.
Confidentiality
Your research and personal information are treated with the utmost confidentiality. We adhere to strict data security and confidentiality protocols to protect your work and your identity.
Timely Delivery
We prioritize meeting deadlines and are committed to delivering high-quality results within the agreed-upon timeframe. Our workflow and dedicated team ensure your research progresses.
FAQ
Our team assists you in addressing peer reviewer's comments effectively, increasing the likelihood of your manuscript being accepted for publication.
Absolutely! We offer guidance in journal selection, helping you identify the most suitable journals that align with your research topic and goals, increasing your chances of acceptance.
We can assist with academic publications like research articles and review papers, as long as they meet the eligibility criteria of Scopus Indexed Journals.
Our expert team provides thorough editorial support to refine your manuscript, ensuring it meets the highest standards of clarity, grammar, and style.
If your manuscript faces rejection, our team will assist you in addressing peer reviewers' comments and help you make the necessary revisions to improve the chances of acceptance.
Our Clients Also Visit,
At Tyekon Research, we offer more than just a journal publishing service. We provide a spectrum of PhD writing services, including research paper writing, synopsis creation, review paper composition, research proposal development, research methodology crafting, editing and proofreading, research implementation service, and more. If you have any inquiries, feel free to contact us at enquiry@tyekonresearch.com.